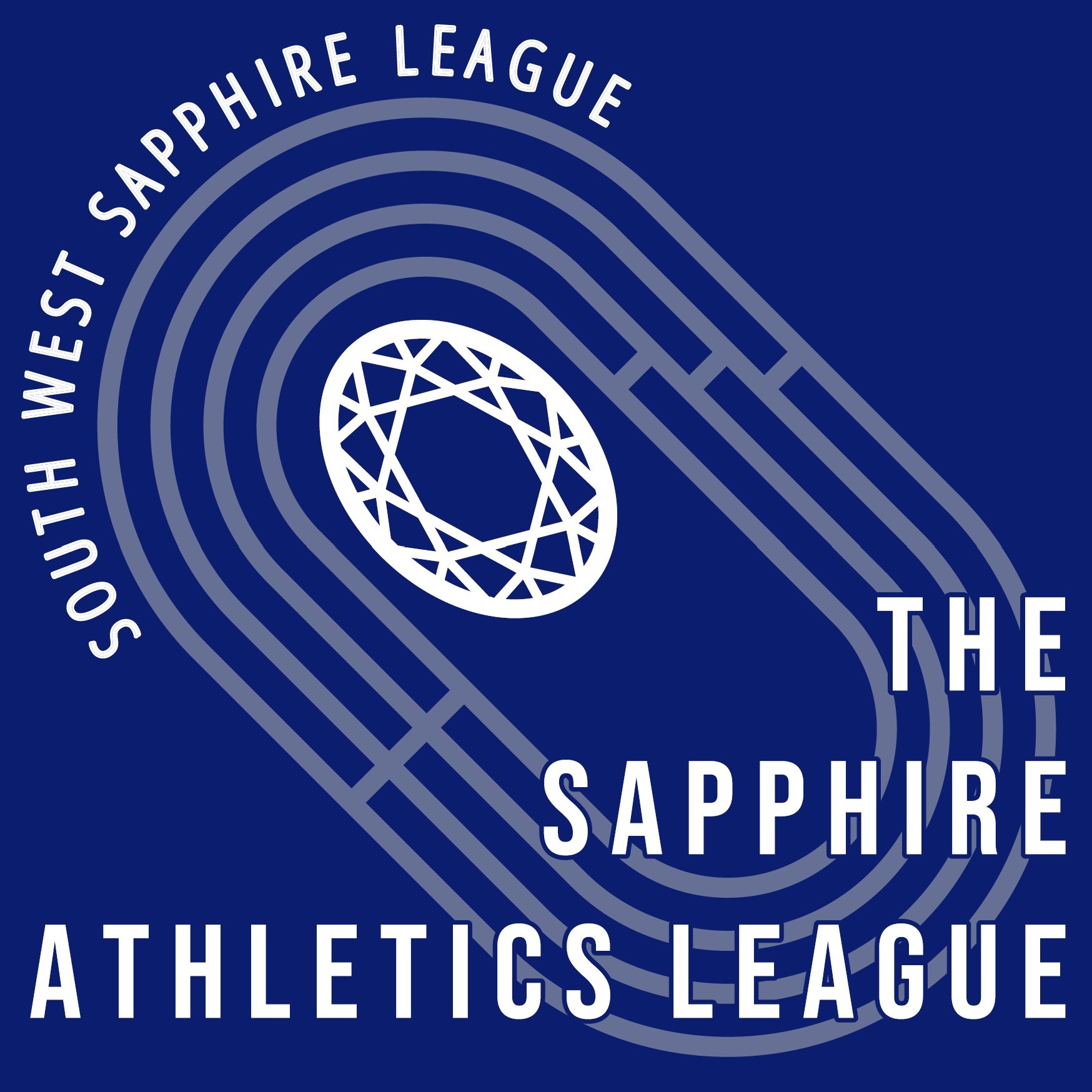 Introducing the South West Sapphire Athletics League
If you are considering or have already entered any of the "nominated" SW Open meetings series, you can now enter the Sapphire league with a chance to win a trophy and/or cash prize for accumulated performances.
How it works....
As well as entering the Open meeting from the nominated list, you can enter the league which will work with a scoring system similar to the Diamond League. At the end of the season the person with the highest score in each of the 32 nominated events will be declared the region's Sapphire League Champion.
The cost to enter the Sapphire League is a one off fee for the whole year, of £10 for one discipline (e.g. 100m), £15 for two (e.g. 100m & LJ) or £20 for three (e.g. 100m, LJ & Jav).
You must have an official entry into the open meeting confirmed BEFORE you enter the Sapphire League.
Entry fees for individual Open Meetings are separate and paid at time of entry to the organising club.
APPLY TO JOIN THE SAPPHIRE LEAGUE NOW
SW Sapphire League 2023 Entry Form
In the Under 17 Age group; 3000, 800, 200, 100, LJ, HJ, Jav, Ham
In the Senior Age Group; 3000, 800, 200, 100, LJ, HJ, Jav, Ham
Note: U15s and U20s performances will be eligible by moving up an age group. However throws must be using the older age group implement weights.
Sapphire League scoring is from 8 points to 1 point for each of the nominated events. The nominated events for 2023 Season are:
i. Yeovil Open 8th April 2023
ii. Yeovil Open 10th April 2023
iii. Yate Throws and Jumps Open 15th April 2023
iv. Yate Sprints and Hurdles Open 16th April 2023
v. Exeter Open 25th July 2023
vi. Newquay and Par Open 19th August 2023
vii. Yeovil Games Open Meeting 9th Sept 2023
viii. Bournemouth Open Meeting 10th Sept 2023
More events may be added throughout the season and not all disciplines will be availble in all open meetings. To be eligible for a prize or trophy, athletes must compete in at least 3 open meetings.
For your performance to be eligible for the Sapphire League Rankings you must enter prior to the day of your first event.